"Thank you!" is expressed in many different ways around the world,
yet has the same meaning irrespective of country or region,
and the sentiment of gratitude is being exchanged today in every corner of the world.
THE BOOK OF TEA ~Merci mille fois~
will convey many expressions of
"Thank you!" together with 50 different teas.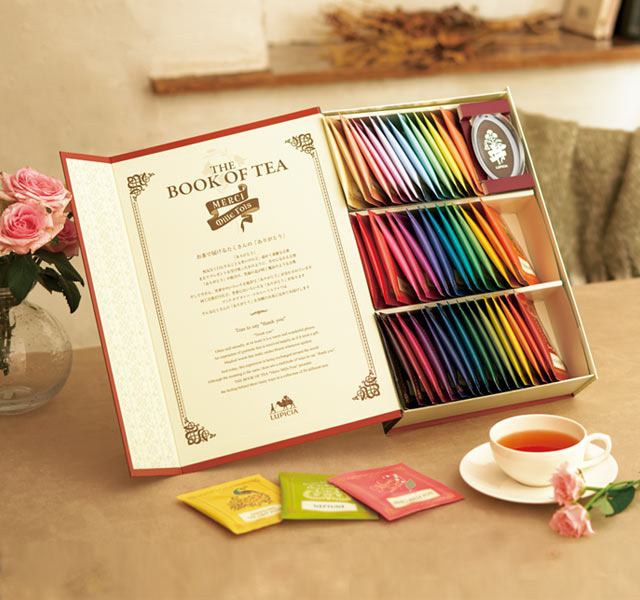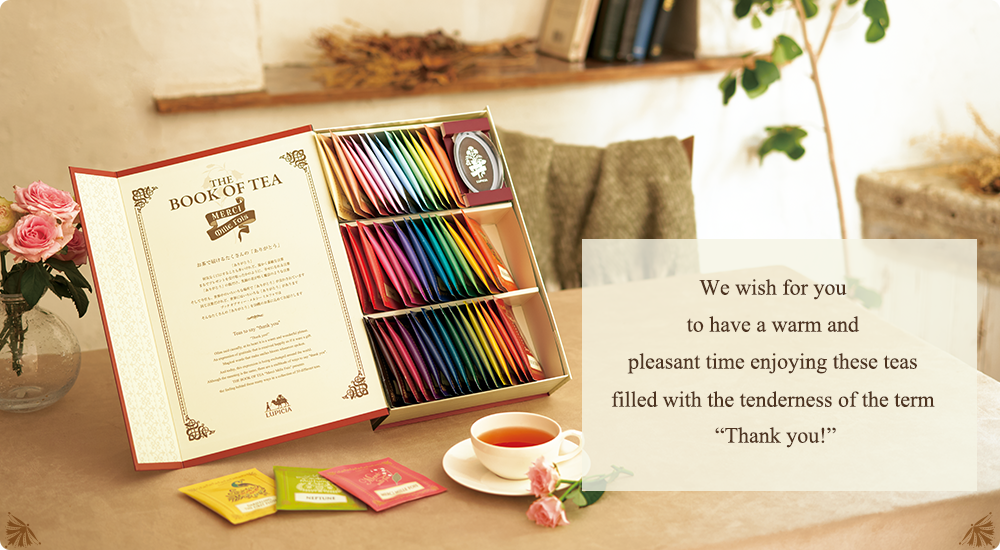 We wish for you to have a warm and pleasant time enjoying these teas filled width the tenderness of the term "Thank you!"
Many expressions of
"Thank you!"
together with 50 different teas.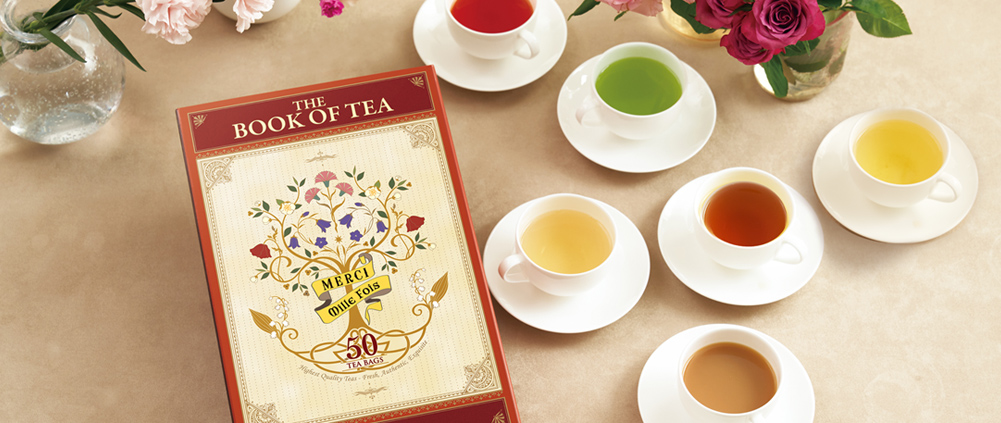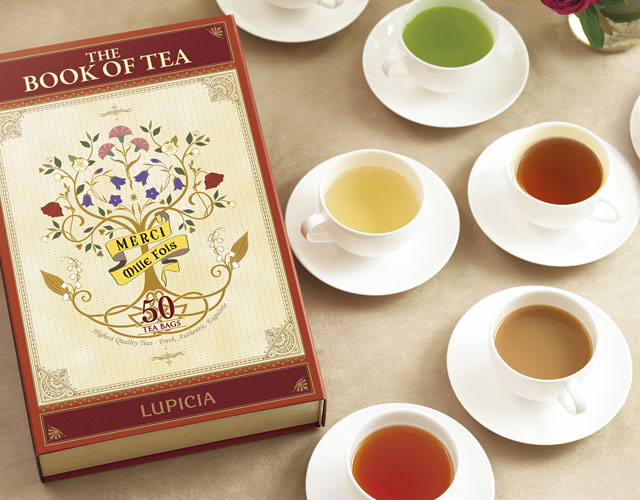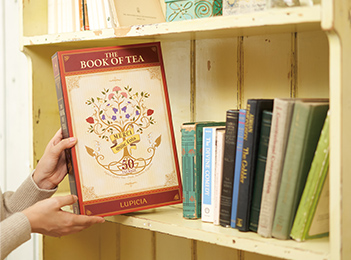 BOOK OF TEA
"The Book of Tea" series is popular every year as a unique and interesting tea experience. The specially made box resembles a gorgeous book, and a variety of colorful tea packets are revealed when you flip open the cover. Enjoy the story of each tea as you turn the pages and discover new narratives.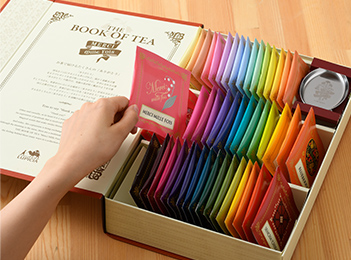 50 different teas
An assortment of 50 different teas selected by world tea specialists includes black, green, oolong, and herbal teas. Conveniently packaged tea bags allow you to enjoy a cup at any time, such as during breaks between housework and looking after children, or when you want a change of pace while working remotely.

≫ See more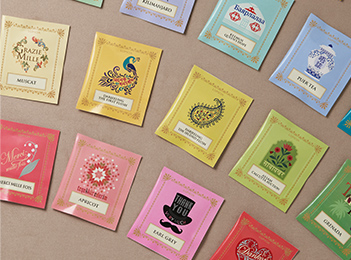 Package design
"Thank you!" in various languages of the world along with local specialties or crafts are found on the package design of the tea bags.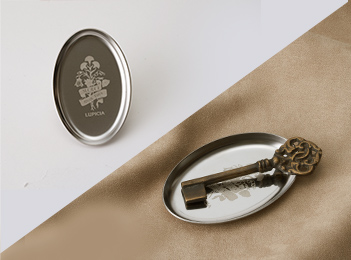 Original Tray
A stainless-steel tray usable as a small organizer, that can be used for neatly arranging small items such as rings, earrings, and keys. Engraved with a lovely bouquet, which means "Thank you!" in the language of flowers.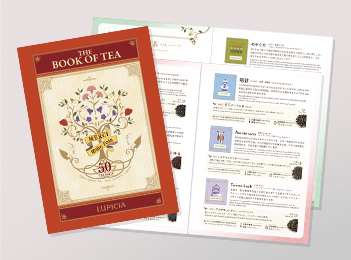 Original Booklet
A booklet with descriptions of the 50 teas and the regional specialities pictured on the tea bag packages.